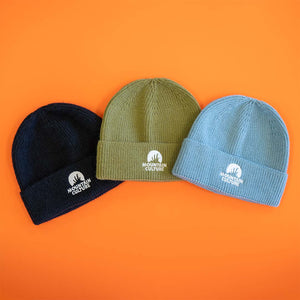 When we told the boss we were getting beanies made from plastic water bottles, he was worried they'd feel like, well, plastic water bottles on his head.
Well, WORRY NO MORE!
Super soft, stretchy and comfy, these beanies do good for the planet, all while keeping your noggin warm.
We've tested them on several staff members all with different head circumferences and can confirm, one size fits all.