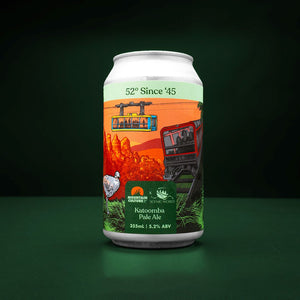 52º since '45 (x Scenic World) - Katoomba Pale Ale

Scenic World has been home to the steepest railway in the world since 1945. The Scenic Railway transports you at a 52° angle between sandstone cliffs from the top of Katoomba Falls, deep into the Jamison Valley. This Pale Ale was brewed with our Katoomba besties  Scenic World, using all Aussie hops as the perfect refreshment and nerve calmer following a cliff-hanging ride.
Best enjoyed with a view.
355ml | 5.2% ABV