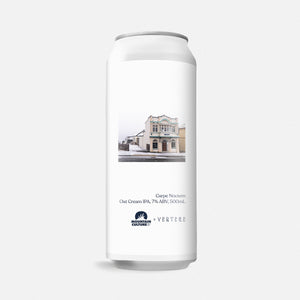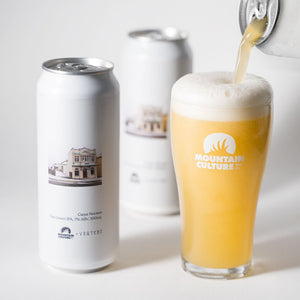 Carpe Noctem (x VERTERE Brewing) - Oat Cream IPA

For our first collaboration with our new friends from VERTERE Brewery in the mountainous region West of Toyko, Japan, we brewed this special beer to be a first for both of us in different ways.
For us, it's the first time we've used one of VERTERE's favourite hops, Lórien, (alongside Aussie-grown Vic Secret) and for VERTERE, this is the first Oat Cream IPA they've ever brewed.
After a lot of back and forth, adapting recipes to have a higher oat percentage and a higher dry hopping regime, we were able to achieve the same result at the same time from two very different brew kits, halfway across the world. This is one of our most indulgent Oat Cream IPAs to date, showcasing tangy citrus, pineapple, fresh melon and floral notes.
Contains lactose.
500ml | 7% ABV