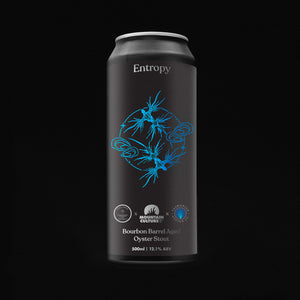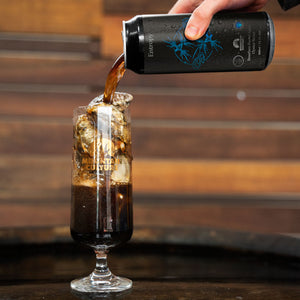 Entropy (x Stella Maris & Tasmanian Oyster Co) - Bourbon Barrel Aged Oyster Stout

After an overwhelmingly positive response to last year's oyster stout, we've decided to go even bigger this year.
Firstly, we upped the amount of fresh Tasmanian Pacific oysters from our friends at Tasmanian Oyster Co and raised by our old mates at Stella Maris to 125 oysters per hectolitre. Caju harvested them from the waters of Port Stephens, NSW, just four hours before they were added to the boil at our Katoomba brewhouse where we managed to distract DJ long enough so that he could only eat 10 dozen before they hit the kettle.
These extra creamy oysters are calcium rich, which provides a softness and rounds out the roastiness of the dark malt just as they did back in the day when brewing traditional stouts.
After that, we threw the beer in ex-bourbon barrels to age it to perfection. You can expect a complex arrangement of chocolate, coffee and raisins with lingering yet subtle notes of toffee and bourbon, with a luxurious, velvety mouthfeel.
Contains lactose and shellfish.
500ml | 12.1% ABV