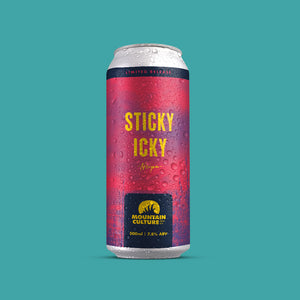 We upped the experimental hops and malts to create a BIG NEIPA. It's a cling-to-your-throat hazy delight overflowing with ripe pineapples and all of the smooth, tropical juicy flavours that make it sticky, but not icky. We just like that it rhymed.
500ml | 7.8%ABV
Customer Reviews
Thick indulgent nectar of the Gods!
Your best brew ever! I've tried plenty but none coats the tongue like this baby - please brew again!!