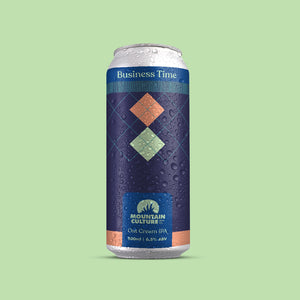 Business Time - Oat Cream IPA

Girl, tonight we're gonna make an Oat Cream IPA.
You know how I know?
Because it's Wednesday.
And Wednesday night is the night that we usually make Oat Creams.
Monday night is my night to plan a recipe.
Tuesday night, we go and visit Warner's at the Bay.
But Wednesday, we make sweet, juicy Oat Creams.
It's when everything is just right.
There's nothing good on TV.
You haven't had your after-work social drinking practice,
So you're not too tired.
Oh boy, it's all on.
You lean in and whisper something sexy in my ear like. "I found a bag of Riwaka, Sabro and some vanilla beans."
I know what you're trying to say, girl,
You're trying to say, "Oh, yeah, it's business time."
500ml | 6.5% ABV