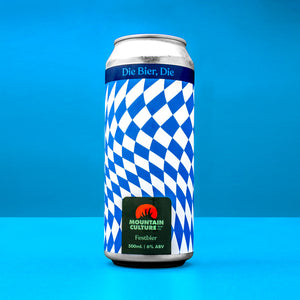 It's the most wonderful time of the year, Oktoberfest season!
To celebrate, we have brewed this Bavarian-style Festbier using German grain to provide a smooth yet complex malt profile that glows the colour of falling Autumn leaves. With the added benefit of being lagered in tank for seven weeks, the beer finishes exquisitely clean and crisp and has been described as the love child of a Munich Helles and an Oktoberfest Märzen.
So grab your stein, pull on your lederhosen, crank up the accordion and join us in song - hier ist DJ er ist wirklich blau...
500ml | 6% ABV