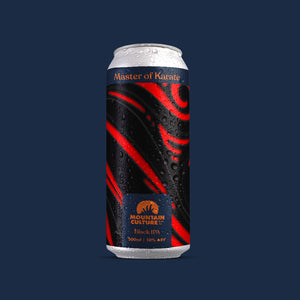 Master of Karate - Black IPA

The other half of Pat's beer musical genius idea is Master of Karate.
Designed to be paired with Champion of the Sun, this triple Black IPA has lusciously smooth stout-like characteristics and a fruity citrus aroma that help balance the bitterness.
Again, we know Pat just wanted two 10% ABV beers brewed in one week. And yes, he succeeded. 
500ml | 10% ABV