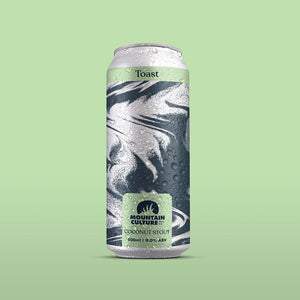 Our 2021 dark series continues with another high ABV stout. 
A whopping malt bill (we're talking eight different malts) gives layers of roasted and sweet characteristics, taken up a notch with the addition of toasted coconut and made complete by its silky soft mouthfeel.
Drinking in the morning is the dealer's choice, but this is in memory of Lucille Bluth - may she never have to worry about her morning vodka on the rocks with a side of toast again.
500ml | 9% ABV